Let's be honest - machine quilting is not my favourite thing to do in the world. I feel like Steve Irwin wrestling an enormous crocodile as I feed 3 layers of fibre through a machine which always seems reluctant to cooperate.
Oh to be Hermione Granger and able to wave a magic wand, mutter Quiltus expectra! and have the quilt quilted to order!
Given that I am a mere Muggle, I got the machine out and made a start tonight. Two-thirds of the embroidered blocks are now done, and I expect all the embroidered blocks to be done by the end of the night.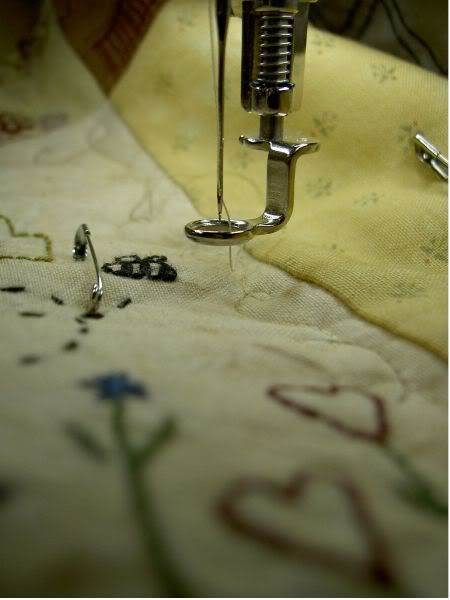 I'm trying not to get too excited - I've barely made a dent in the whole quilt.