That last idea for my 2005 quilt show quilt was just too grand, and just too large.

Meet the REAL 2005 exhibition entry.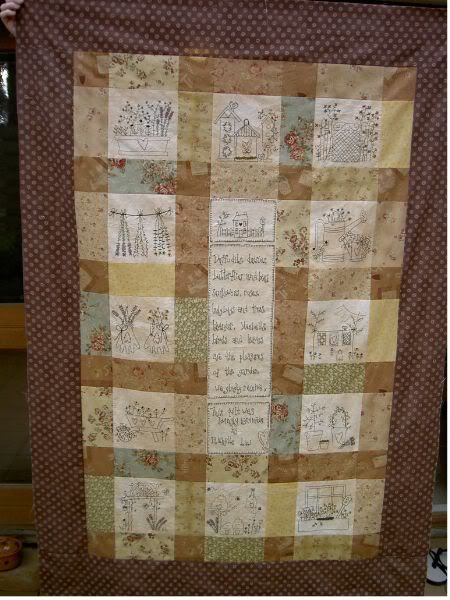 It's a Block of the Month called "Pleasures of the Garden". Until last Monday, I had all the blocks embroidered except the large centre one. I finished off the embroidery, cut out the sashing, sewed together, added my own (bigger) border, and voila! We have a quilt!

I was going to hand quilt it ... but alas my neck has been giving me grief, so I shall machine quilt it in a couple of weeks time.